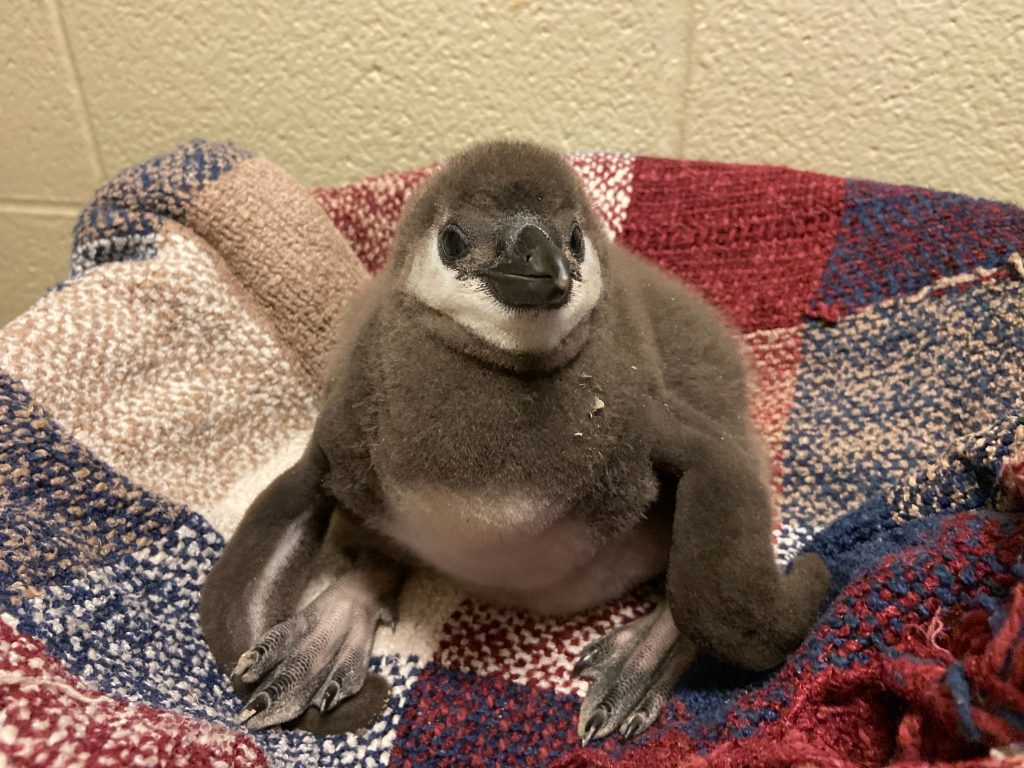 As most of you know, The Saginaw Zoo made history last year with the successful hatching of our first ever endangered African penguin, Amahle.
We are very pleased to announce that we successfully hatched our second African penguin chick just two days before Thanksgiving this year. Dad (Robben) and mom (Petey) are taking very good care of our new arrival, festively named "Gobbles." After DNA testing, it was determined that Gobbles is a GIRL! And she has been living up to her name and eating very well and growing very quickly.
This is the pair's second successful hatching. Amahle, Robben and Petey's first chick, had grown into a beautiful and healthy adult penguin, and is now at the Como Park Zoo to help further the success of her species. The animal care staff have been working tirelessly to make sure the parents and chick have everything they need to be successful in the laying, hatching and raising of this beautiful penguin chick.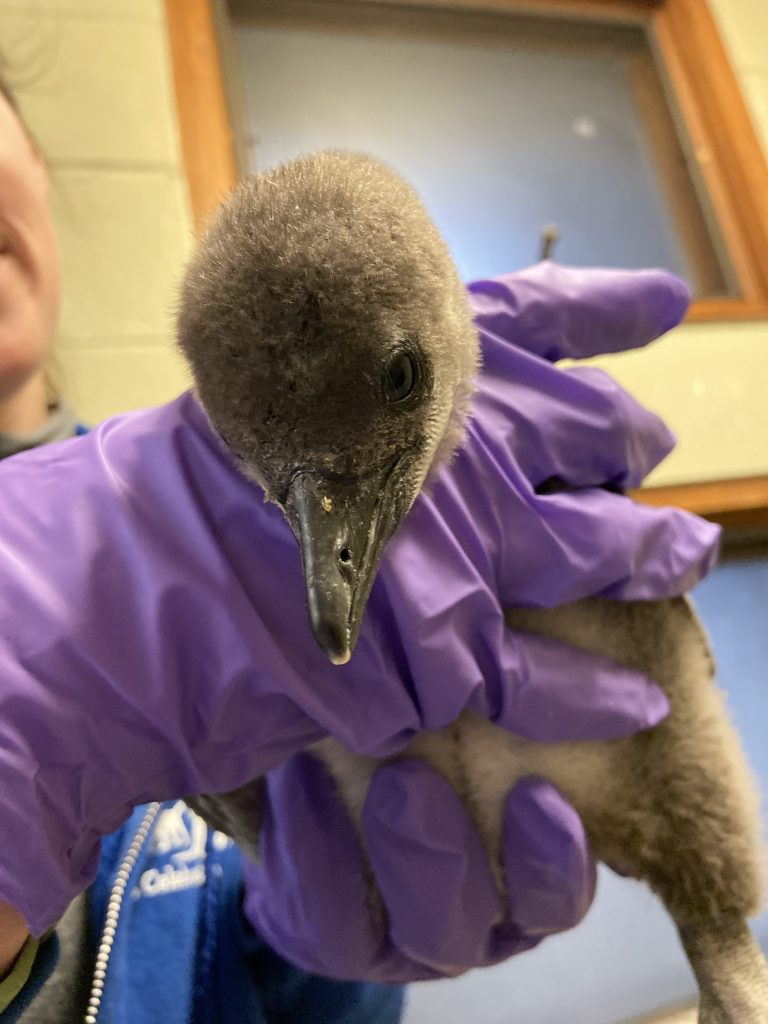 Robben and Petey have been paired together via recommendation of the African Penguin Species Survival Plan though the Association of Zoos and Aquariums. African penguins are endangered in the wild, so every hatch within the Species Survival Plan is extremely important in preserving these charismatic, South African birds.
Please join us in welcoming our newest addition. She can't wait to meet you this 2020 season!